OUR PARTNERS
Recognized
leaders, exploring new solutions
Partners
The Initiative is working with partners that are committed to being early innovators to address social and economic issues that can hinder many Americans from saving. These partners are developing and testing savings interventions to create solutions that address the savings challenges faced by their employees, customers, students and gig economy workers.
---
UPS, a global leader in logistics, is focused on understanding the financial needs and challenges of its employees in order to deliver them the most effective savings solution.
Mastercard, a technology company in the global payments industry, will work with a select group of its customers such as financial institutions, merchants, and other corporate partners to research, enhance, and test a variety of savings strategies.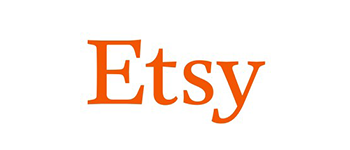 Etsy, a global marketplace for unique and creative goods, will conduct research on its sellers' financial challenges, and help them build a savings cushion with the support of a goals-based financial app. Launching in early 2020, the solution will be available to US sellers through Etsy's seller platform.
Brightside, an employee financial health platform, will build a savings solution that helps employers and their employees address financial challenges such as reducing debt and gaining access to emergency cash.
Arizona State University, the nation's fastest growing public research university, will work with nonprofit experts to co-design financial health tools and strategies for their students, communities and partners.
Acorns, the fastest growing financial wellness system in the U.S. with 6.2M accounts, will research and design new emergency savings solutions that can be added as a feature on its financial wellness platform.
Uber, the technology company that revolutionized on-demand transportation, joined the initiative in 2020 to help their millions of drivers and delivery partners take the essential first step towards long-term financial well-being.
---
If you are interested in joining us as a partner, contact us today!